Hi my Dears!
I'm back from an amazing time in Montreal. It was fantastic to meet old friends & make new ones.
I had a such a fun time at all the Events and really enjoyed my stay.
The whole Montreal Fetish Weekend crew is simply amazing, they made it a unforgettable event once again! It's always sad to leave after such a great time, but it's only 1 year until I will be back 😉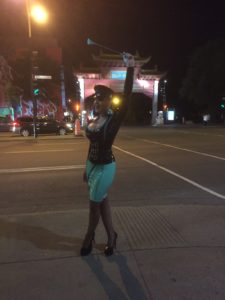 The Shows of Patrice Catanzaro were simply amazing! Check out his adorable creations, you will not regret it. (http://www.patricecatanzaroofficial.com/)
I added some of my private memories for you to see how much Fun it has been. Visit the gallery here: Montreal Fetish Weekend Gallery
Thanks again to everyone who made it a amazing experience. Once again!
I'm back in Hamburg now and I know a lot of you have missed me 😉 Get in touch for Sessions by email or phone .
I'm looking forward to see you all again in my dungeon.
Bizarre Greetings
Lady Asmondena