Dear Community!
As promised , a lot of new pictures are online now. I hope you like them .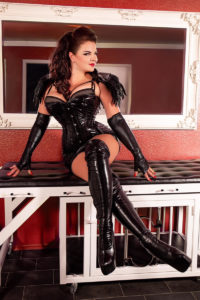 Another photoshoot is already in planning and I can't wait to start.
I got a lot of new toys and latex in my dungeon. Come and discover what's new and let's have some kinky fun!
If you can't reach me by phone, please use the contact form to get in touch with me.
I'm already looking forward meeting you!
Bizarre Greetings
Lady Asmondena