Dear Community!
I'm back from the EroFame Trade Show & had a amazing time supporting the Catanzaro Team.
Snapshots of it, as usual uploaded on my Instagram Account .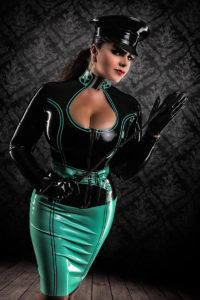 Today I'm ready to show you again brand new pics of my latest photo shoot.
You will find the pictures in my 2017 Gallery.
For October and November I got special rates for the Strapon & Clinic Special.
I'm looking forward to meet you soon and enjoy the kink 😉
Bizarre Greetings
Lady Asmondena